Sand Dredging Engineering Projects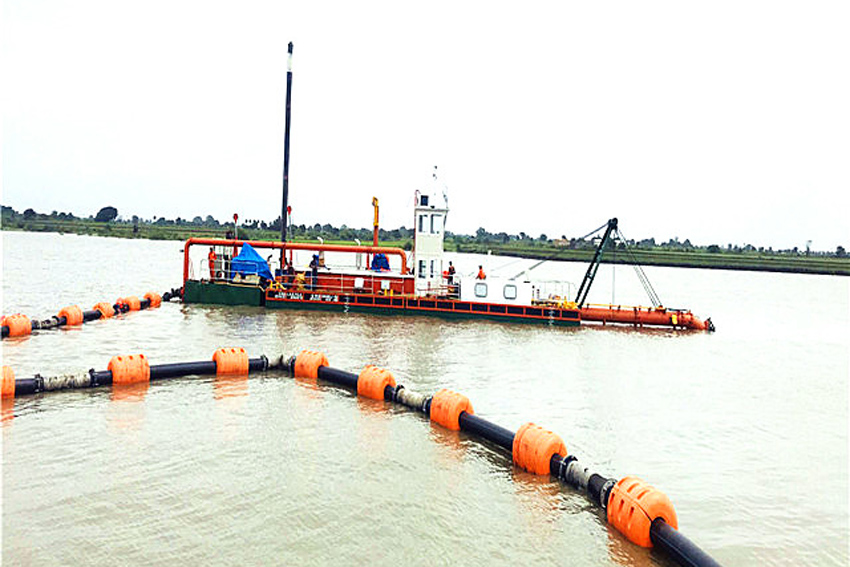 As the sea level rises and the population increases, more sand will be used for land reclamation and urbanization. At present, sand is one of the world's most exploited and traded resources. With regional shortages and excavation bans in some countries, the shortage of sand resources will become more severe. In the severe situation, relevant countries are also implementing or will implement strict, standardized and intelligent management of sand and gravel.

Where sand resources are lacking, artificial sand made of gravel or crushed stone is an alternative, but its expensive cost limits its use. Sand from rivers and coasts is still the main way to cope with the increase in demand.

As an important sand excavation tool, dredgers are mostly used for mobile operations. Equipped with excavating device, screening device, lifting device, conveying device, etc. Through screening and transportation, the sand is delivered to the designated location.

The sand dredger is equipped with a sand &gravel pump and a diesel engine, and the sand &gravel is sucked up through the pipeline and discharged to the designated place according to the process.

Tech-macro can provide a variety of sand dredging pump configuration solutions and engineering services. Our products mainly include KG series sand dredging pumps with excellent anti-cavitation performance, KW series sand dredging pumps with large capacity, and SX series deep sand dredging pumps with deep dredging function and the supporting system. Such equipment can make a great contribution to the dredging, digging mud and filling harbor hydraulically of rivers, lakes, seas, and ports.

For more details, please refer to our company's dredging pump product introduction.