Strong Technical Strength
1. Advanced Design Method

Tech-Macro has introduced a number of products technologies from abroad and designed and developed a large number of new products with international advanced technology level through years of digestion, absorption and independent innovation. The products adopt modular design and are analyzed and manufactured by using advanced technologies, such as CFD, CAE, ANSYS, Solid Edge.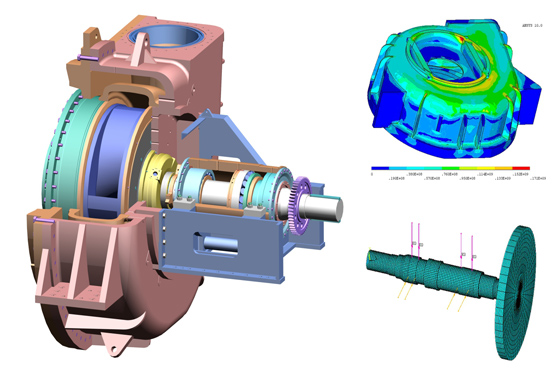 | | |
| --- | --- |
| CAE Impeller Casting Analysis | CFD 3-D Structure Analysis |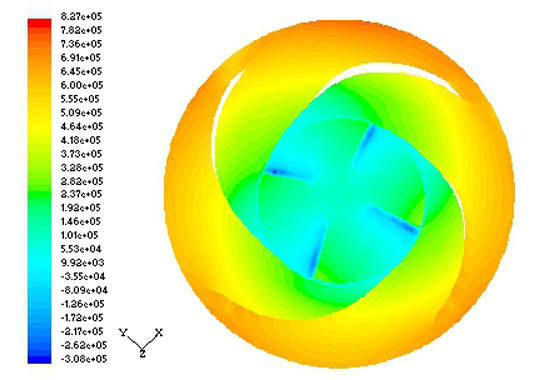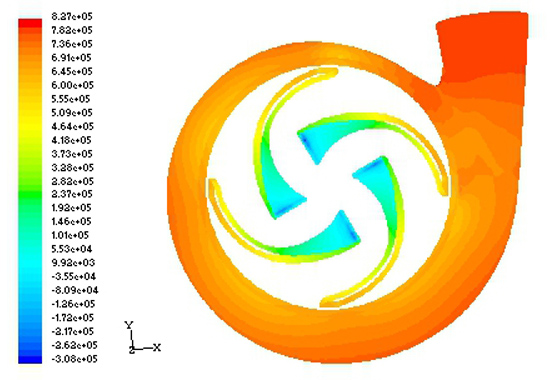 Distribution of Static Pressure on Pump Casting And Impeller Vanes
Distribution of Static
Pressure on Impeller
We have been awarded many national invention and utility patents(e.g.201620092165.0,Composite Ceramic Impeller).

Product Advantage: high efficiency, strong fluid passing ability, long service life, good NPSH, stable performance, complete selection chart, etc.

2. Material R&D and Application

We have accomplished a great deal of achievements in the research of materials and developed successively lots of materials resistant to abrasion and corrosion well used in a diverse of working conditions. We are committed to do the research & development and application of new materials.

2.1 Ceramic Material

Tech-Macro has successfully developed the latest generation of nonmetallic composite ceramic material which is more profitable and used for special pumps resistant to abrasion and corrosion such as slurry pump, desulfurization pump. This material features at energy saving, environmental protection, and could be operated at room temperature, repair waste parts at the working site, short maintenance period reducing maintenance time. It is wildly used in the industries such as navigation and spaceflight, mineral processing, chemical, mechanical equipment, power generation, cement, non-ferrous metals manufacturing etc.

2.2 High Chrome Cast Iron &Natural Rubber

The advanced high-Cr white cast iron material is specially developed and designed for FGD(Flue Gas Desulfurization) desulfurizer. It shows a performance combined anti-corrosion of duplex stainless steel and anti-corrosion of high-Cr white cast iron which make it have significant wear &corrosion resistance in the FGD process.

Natural rubber is a type of polymer material and is high elastic and heat resistant. Its wear resistant and corrosive resistant performance is much better than that of metal material. Moreover, low cost makes it widely used in the desulfurization system.
Ceramic materials with high cost performance, its application scope has been gradually expanded, will gradually replace the traditional metal materials.

Our excellent engineers with professional knowledge and rich experience will offer you the best pumping solution. Sincerely expect to cooperate with you, and achieve good prospect in all.